All Plumbing Services - PASADENA TEXAS
Professional Plumbing Service - We Are Dedicated to the City of Pasadena
If your home or business needs plumbing service, you probably want to make sure you are getting the best help possible. You don't have to worry about this when you call Plumber Pasadena for help. Every technician we employ is a licensed plumber. They are extensively trained before being sent out to help customers.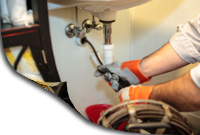 Are you looking for cheap plumber service? Look no further. Plumber Pasadena does not believe that you should pay an insane rate for help. Because of that, we have come up with a way to offer you premium service at an affordable price. If you are looking to get the best bang for your buck, we are the company to call.

We are committed to providing our customers with fast response times. Do you live in the Pasadena and you need help? If you call us, you can be sure that your plumber will be dispatched within minutes after you call. We don't want you to wait a long time for help, so we do our best to be there as soon as possible.
Has your water heater burst? Do you have major pipe damage, and you need immediately help? This is no problem when you call Plumber Pasadena Texas. We can dispatch an emergency plumber to you within minutes after you call. Our emergency technicians are available 24 hours a day, 7 days a week.